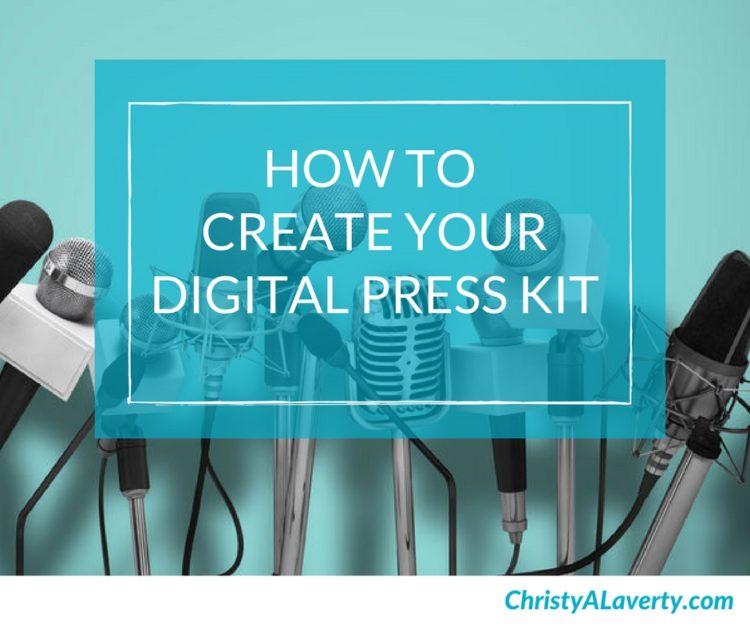 A digital press kit is like a one-stop shop for journalists to find information about you and your company!
The key to creating a solid digital press kit is to think like a journalist. Think about what the reporter or journalist may want to know about you if they come looking. You want to provide the answers to their questions quickly and easily, any time of the day and without them needing to wait for you to call or email them back.
Your online press kit should include the important details about your business, including contact information, and high-res images
Creating your digital press kit
It is important to remember who your audience is when it comes to your press kit. It isn't about selling to customers or clients, it is all about the journalist. Journalists don't want salesy content or language. Journalists don't want you to sell to them. Journalists want key details about who you are, what you do, why you do what you do, and how to reach you.
Ask yourself the kind of questions you need to answer for the journalist…
How can they reach me? List your contact information at the very top so it's easy to see. Make sure you include a phone number and email address so they can get a hold of you quickly and easily.
What does your company do, and what makes it different or unique? This should be clear in the very first paragraph.
Who are you? As a company and as a business owner? 
What does your company specialize in? Do you need to explain what that is?
Where is your company located?
What would be a great story about your business? Adding 3 to 5 ideas for journalists is a great idea.
A fact sheet is also a great element to add to your online press kit or newsroom. Create a sheet with some interesting facts about you, your business and even your industry. This is a great place to also list some of the topics or themes you can speak to journalists about. You want to think about how you can best be of service to a journalist so think about any, and all, topics you can speak to.
Need a little help coming up with talking points? Use the headlines to help you. Pay attention to the stories related to your business or industry that appear in the news and think about how you could have made the news story better or different. Use those topics for your fact sheet. Be sure to include your company name, logo, your contact information on your fact sheet, both at the top and at the bottom. You never want journalists to have to go looking for how to reach you.
Do you have press coverage? Include all your previous press on your website press kit/press page. It is a great way to toot your own horn and show off to customers you have the street cred and to journalists, you show them you are a good expert and a good interview. You want journalists to know you know what they need and want and how to deliver it!
Have beautiful images? Include high-resolution photos that journalists can use.  Create a little gallery of company photos, product images, photos of you!
Remember, your press kit is all about providing information for journalists. So think like a journalist when you work to create your press kit.