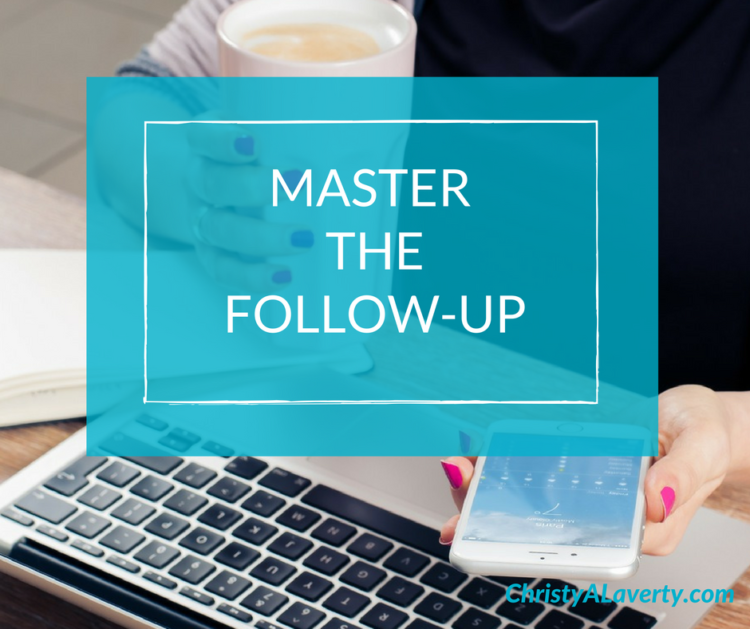 Today I want to talk to you about the importance of follow-up and how failing to do it is actually leaving possible media opportunities on the table.
How you wonder?
Well, let's set the scene. You have spent the time to craft a solid email pitch to a specific producer of your favourite local morning show. The producer loves what you pitched and books you for a five-minute segment on the show. You rock the mic and have a fantastic time on your segment. The producer and the show's host tell you how great it was and thank you for coming on the show. You leave happy with your efforts. All your research and hard work paid off!
Now what?
FOLLOW UP.
A couple of days after your segment, take the time to send a thank you email AND a story pitch. Think it is too soon? Well, I say strike while the iron is hot. You want to take advantage of the warm feelings of your great appearance. You are still likely top of mind for the producer and they will quickly remember you when they see your email. You want to capitalize on those good feelings and keep you and your business on the producers radar.
You want to leverage your media appearance for more media appearances. It is easier for you because you are working on a current relationship and that means you don't have to research who to contact and what they want as far as a story pitch. It is also easier for the producer because they are working on a current relationship with you and feel a lot more comfortable booking a guest they have already worked with and who gets the show format.
Take advantage of the relationship you have already built and continue to work it!
FOLLOW UP is also important when you are working to build that relationship. You should never send an email story pitch and consider it one and done. You need to FOLLOW UP with at least one more email. You want to make sure your initial pitch caught the producer's attention. Be sure to offer to give the producer any additional information they might need to help them decide to pick up your story pitch.
Even if you get a NO on your story pitch be sure to FOLLOW UP with a thank you and another story pitch. You want to continue to leverage the relationship you have worked hard to create.
REMEMBER….
Following up is not about being a pest
Following up is not about stalking
Following up is not about being rude or inconsiderate of the journalists time (or about their choice to pick up a story pitch)
Following up is all about being of service to the journalist and the audience
Following up is all about building your relationship
Following up is about sharing your stories, message, and business
Following up is all about leveraging and capitalizing to gain more media
I would love to hear about how FOLLOWING UP worked for you and how it opened the door to more media for you! Leave a comment or better yet join my Facebook group and a community of entrepreneurs MEDIA + PR COLLECTIVE FOR ENTREPRENEURS