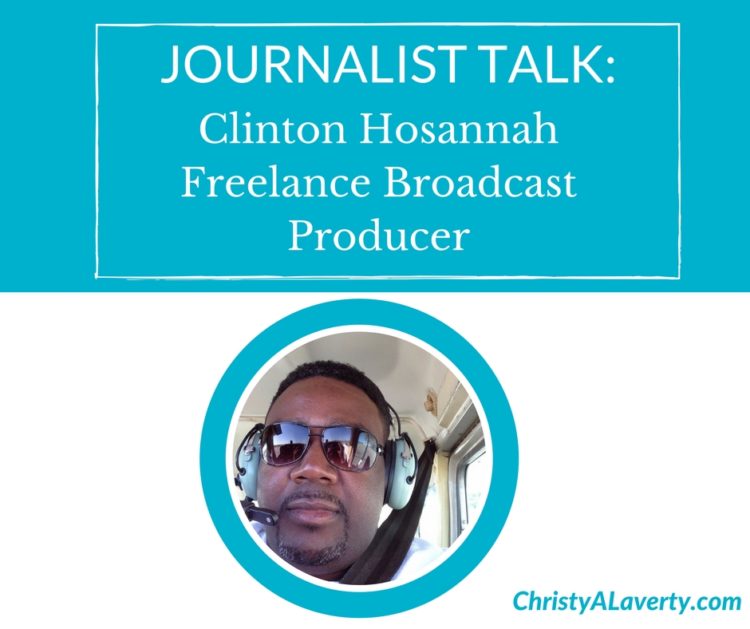 What is the best way to pitch a journalist?
The best way to pitch a story to any Assignment Editor is through a detailed email. Make certain the subject line is eye catching. In the first 2 sentences get the important information out. Make sure contact information is right.
In a story pitch, I am looking for ideas that speak to a wide range of people or at least to my audience. I am looking for exclusivity as much as can be expected and for a unique story with mass appeal.
What are some of the mistakes people make when pitching the media?
The biggest mistakes I see in story pitches or press releases are incorrect contact information, incorrect dates and too much set up before I get to the actual story. I want to know what the story is about right away because I have to read a lot of pitches every day all day. I don't want to search for the important information in the pitch.
I don't mind mass email pitches or press releases because it is my job to read them but it is wise to have strong subject lines and the information near the top so I don't have to look for it. I usually give a pitch or press release two lines to engage me before I have to move on.
What advice can you give to entrepreneurs looking to connect with journalists to get media attention?
It depends on the entrepreneur. If the business requires a lot of media attention all of the time then build a relationship with as many Assignment Editors and producers as you can. If you are a professional, like a lawyer or doctor or mechanic or landscaper, this could make you the go-to-expert. If you are looking for a one-off story then send a press release or pitch with the info I suggested above to as many people in news as possible.
If you have a charity that you support then tie that charity into any initiative that you do and news media may be more inclined to tell your story.At the end of the day, the things that matter when it comes to news media picking up a story are the appeal to the masses and the level of exclusivity.
If a news organization is going to be able to break the news then the likelihood of being able to get them to cover the news is higher. If the news media organization is getting the story for themselves period, then they will tell the story; but keep in mind that could also hurt the story if only one news organization is covering it. My advice is to get the story to as many organizations as possible with a well-written release.