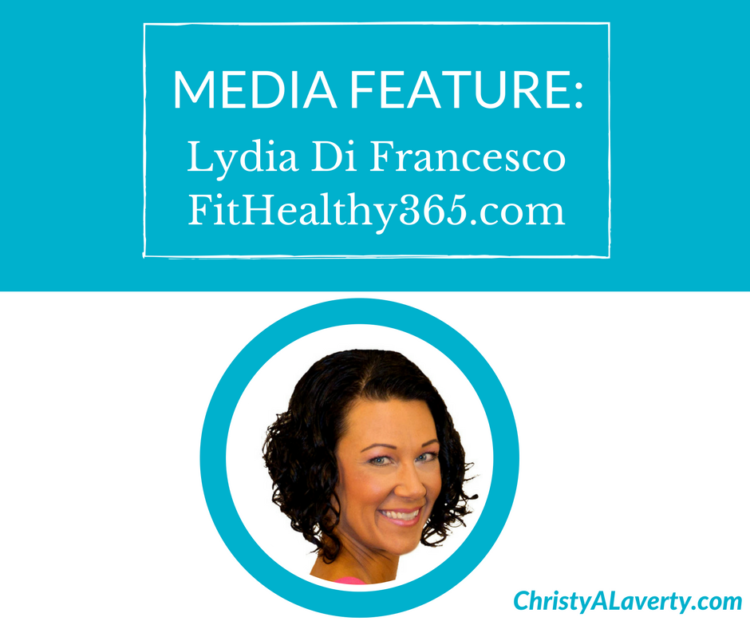 This month I have the pleasure of sharing with tips and advice from an entrepreneur who is really rocking her media and PR plan. She is seeing some serious press success. Lydia Di Francesco is a Certified Personal Trainer, coach, and entrepreneur. What she has been able to do in recent months with her media and PR is proof that being proactive and putting yourself out there works!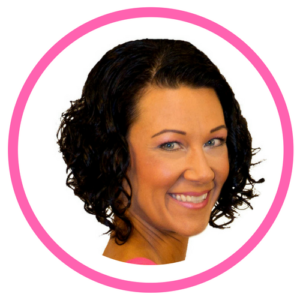 website: www.FitHealthy365.com
Instagram: www.instagram.com/FitHealthy365
Facebook: www.facebook.com/FitHealthy365
Twitter: www.twitter.com/FitHealthy365
Youtube: www.youtube.com/FitHealthy365
Tell us a bit about you and your business
Hi! I'm Lydia Di Francesco, also known as Coach Lydia, and I'm a Certified Personal Trainer. I love helping busy female professionals get strong and fit through short, effective workouts. My passion is to help you create a sane, simple, and sustainable healthy lifestyle. I believe living healthy can be SIMPLE and not taking hours at the gym or prepping food.
The primary aspect of my business is doing fitness coaching through my signature online program the 15 Minute Workout Club. My online program provides clients with 15-minute workout videos to follow along to based on a monthly schedule, webinars each month on female-specific health topics, bi-weekly coaching and education emails, accountability, support and more! We are starting a One Year Program in January 2017 and are looking for women ready to make themselves a priority again and get their health back on track for good! Learn more about the program here.
What made you start your own business?
I started my business as a Personal Trainer because I love to see women get strong and confident through exercise. It's such an honor to help change and improve someone's life. I transitioned my business more online when I realized that using technology I could help even more women and really make a difference. As well, I kept getting asked to make workouts people could follow at home, so I saw there was a need for quality (ie, effective) videos by a trained professional. People also really liked the short duration of the workout given that they are so busy and don't have a lot of time to exercise.
Tell us about your media experience. Where have you been featured?
I've been on TV over 16 times (and counting). I've been a fitness expert on CTV Ottawa Morning Live, Breakfast Television Montreal, CTV Morning Live Winnipeg and Rogers Daytime Ottawa. I also wrote an article and workout for the Dec/Jan edition of Optimyz, a Canadian health and wellness magazine. I'll be writing for Optimyz again in June 2017. I'm also a Contributor for Huffington Post.
How did it come about? Did you pitch or did the media get in touch with you?
I got my first appearance on Rogers Daytime Ottawa through one of my former clients who was a guest host on the show. After that segment, a fitness colleague put me in touch with the producer at CTV Ottawa Morning Live. I reached out to the producer with an idea and got on the show. After both appearances, the producers told me they'd love to have me back. I took the initiative to reach out with show ideas and always got a segment. I proactively developed relationships with the producers and the hosts so when Derick Fage moved as host of Rogers Daytime Ottawa to BT Montreal I reached out to him about going on his show there (with an idea). He suggested a date and we made it happen.
For both CTV Morning Live Winnipeg, Optimyz and Huffington Post, I found the appropriate contact info and reached out "cold" with my idea. Each time my pitch was well-received.
(Notice a theme? Almost every appearance in media has been because I was proactive and contact them with an idea for the show/article).
What was your biggest challenge when it came to reaching out to the media
?
To be honest, there haven't been that many challenges. I'm very comfortable on camera, so that has helped in me getting invited back. As well, I created a media page with all the segments I've done, so it's an easy link for me to send when pitching to a new person.
To date, my main challenge has been getting on a show in Toronto. I'm Ottawa-based, plus there are a lot more people trying to get on those shows. But I'm determined to make it happen!
Why do you think media attention/press is important for you and your business?
I see media attention as building my brand and credibility. It also keeps me top of mind especially since I always post a copy of the segment on my social media channels and in my newsletter. Getting press is great for networking and helps to open doors for other opportunities.
What is next in your media and PR plan?
As I mentioned above, I'll be writing another article for Optimyz for next summer (they work 6 months ahead!) I will also continue regular appearances on CTV Ottawa Morning Live by pitching segment ideas to the producer. I will appear on a show in Toronto (details to be determined).
What is next for your business?
My 15 Minute Workout Club One Year Program is starting Jan 2017. I'm so excited to work with a group of women dedicated to creating their BEST selves and simple, healthy lives.
I will also have a chapter coming out February 2017 in a book called 365 Life Shifts where I share a story about a shift that turned my business upside (in a good way).
What advice would you have for other entrepreneurs who want to get press but are afraid to reach out?
The media wants to hear from you! They always need content. Make it easy for them. When you pitch, do this:
Keep it short
Make it audience focused and educational (what will they learn not what can I sell)
(For TV) Make it interactive (showing things)
Have an idea, don't just say I want to be on the show. Write the email as if they already said yes.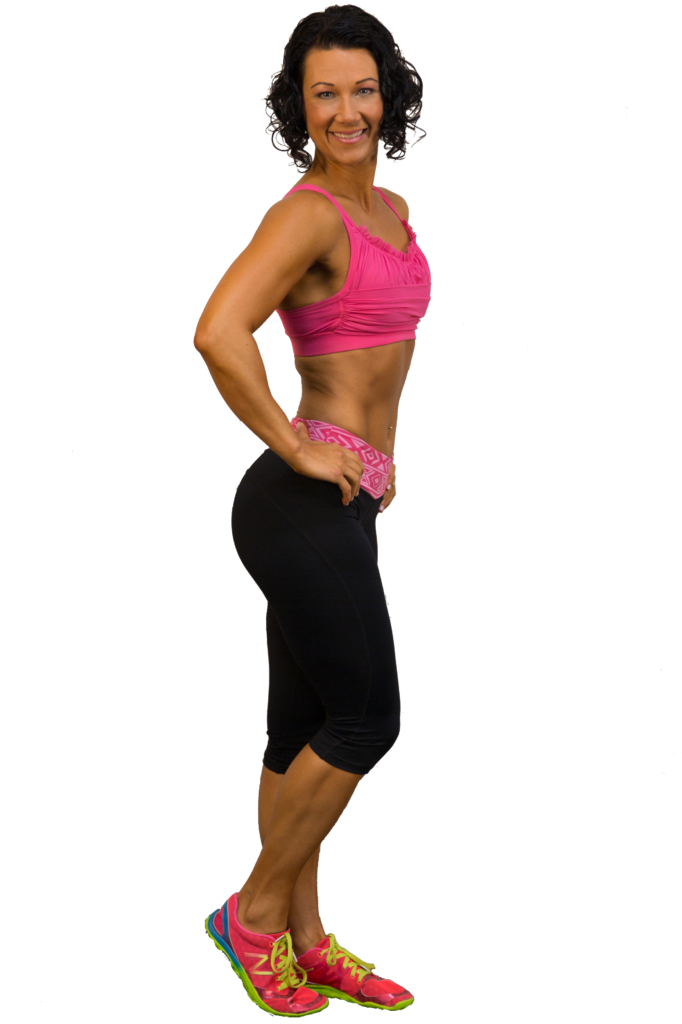 Website:
Social Handles
www.facebook.com/FitHealthy365
www.instagram.com/FitHealthy365