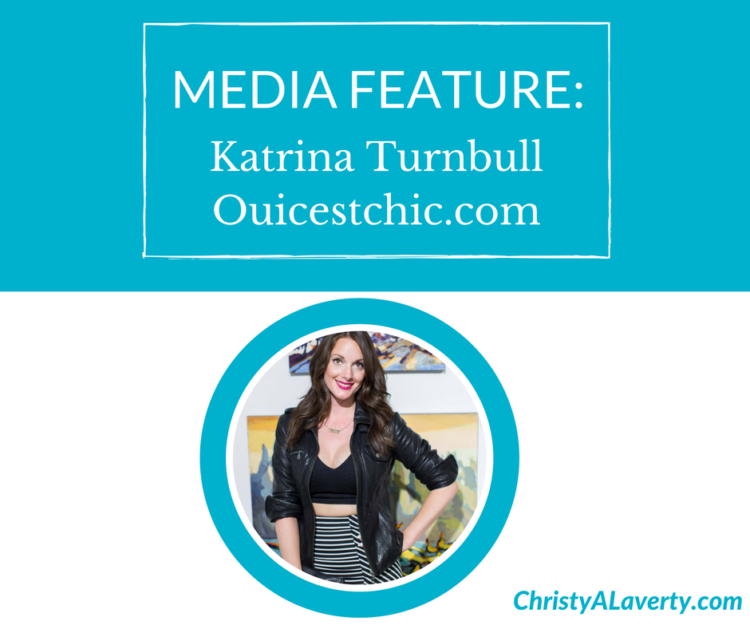 There is nothing better than learning from the success and challenges of others. In the spirit of that, I created the Media Feature post. Every month I will shine the light on an entrepreneur who is rocking it with their media and PR.  This month I asked blogger, entrepreneur, fashionista, and mom Katrina Turnbull to share her experiences in business and in the media.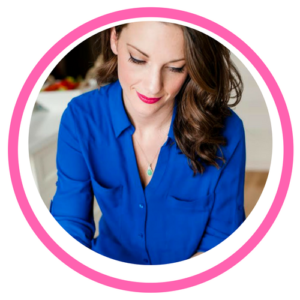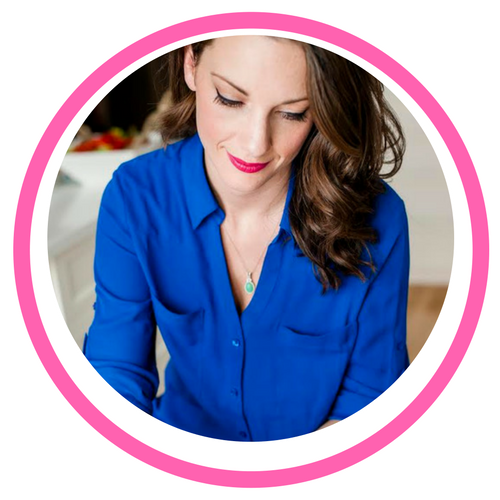 Website: www.ouicestchic.com
Instagram: @ouicestchic
Twitter: @ouicestchic
Facebook: www.facebook.com/ouicestchicblog
YouTube: Katrina Turnbull
Pinterest: @ouicestchic
Tell us a bit about you and your business.
I'm a full-time blogger on my site, OuiCestChic.com — Effortlessly Chic Living for Busy Moms — and a mom of two young boys (aged 2 and a half, and 9 months). I spent a lot of time in Paris during my first pregnancy, where I admired how French mothers were chic and relaxed, in spite of their young children and busy schedules. I decided to create a website for moms like me who wanted to be stylish and put together but didn't have a lot of time. My blog posts and videos are all about getting things done quickly. I have beauty and hair tutorials; outfit ideas for moms and kids; delicious and nutritious meals that even your baby will eat; quick but effective workouts for moms; and luxury family travel. I also work as an influencer for the brands I love and use at home. I just launched my first online store, the Chic Boutique that offers stylish matching mommy, baby and kids apparel. I also have my own television show, Capital Style Files, where I interview Ottawa's most stylish citizens and film at high-profile events.
What made you start your own business?
I used to be an editor and translator, but I started to notice a downturn in my industry. So I decided to look for a new job while on maternity leave. I saw a demand for people with solid writing skills, but who also had an understanding of SEO and digital marketing, which I didn't have at the time. While I was home with my 6-month old son, I took an online digital marketing course through U of T. One of my assignments was to create a video in four hours. I shot it on my iPhone, uploaded it, and my video went viral. After that, I was offered digital media jobs in Toronto but I live in Ottawa and wasn't prepared to move my family. Around the same time, I read about a beauty blogger from Ottawa who quit her job and was able to start making an income from her blog within three months. I thought if she can do it then so can I. I quit my job at the end of my maternity leave and launched OuiCestChic.com in March 2015.
Tell us about your media experience. Where have you been featured?
I am the host and producer of my own TV show, Capital Style Files. I've done a number of live TV segments for CTV Ottawa Morning Live; my viral video was featured on HelloGiggles.com; I've been published on Huffington Post and made it to the front page of both the American and Canadian sites. I've done photoshoot campaigns for various companies. I've also been selected for Ottawa Life Magazine's annual edition of the "Top 25 People in the Capital."
How did it come about? Did you pitch or did the media get in touch with you?
My first media break came to me. I was posting my blog content on several local, Ottawa Facebook groups. One day I got an email from a CTV producer who had seen my site. She asked if I would do a segment on the show. Same with my TV show, my name came up with a producer at Bell Media. He looked at my site and asked what kind of TV show I'd like to pitch him. In both cases, my website served as an online portfolio of my body of work. It showed my personality, writing style, camera presence, areas of expertise, and target audience. It allowed the media to vet me even before speaking to me in person.
What was your biggest challenge when it came to reaching out to get press? 
My biggest hurdle was not realizing I could just reach out and ask for what I wanted. It was a year before I got any major press coverage; I had waited for the media to come to me. I didn't think I was good enough or successful enough to make that initial contact. I had to stop underestimating myself. The truth is, the media likes my work and wants to work with me; they just need to know who I am.
Why do you think media attention/press is important for you and your business?
I need to work with the media for two reasons: 1) Media attention allows me to connect with and grow my target audience; 2) Appearing on television or in publications gives me credibility as an expert in my field. Media outlets have huge, established audiences. The more eyeballs that read my blog posts or see my television segments, the more likely I am to develop a loyal following of moms who see me as a trusted source of information.
What is next in your media and PR plan?
My next big media project is organizing the launch party for Capital Style Files. I've never organized a media event before. I will have to invite loads of media contacts from PR companies, news outlets, television, and fashion retailers. It's one thing to work very hard at producing a television show, but it's another for people to know your show exists. Connecting with the media for this event will be very important for this project to thrive. It's a very daunting task to me, but I'm looking forward to the opportunity to push myself out of my comfort zone and further strengthen my relationship with the media.
What is next for you business?
After 18 months of blogging full time (while taking care of a 1-year-old, being pregnant, and having a second baby 20 months after my first, mind you), I've finally developed a strong readership and can support myself financially. I'm ready to take my business to the next level and plan on increasing my traffic 10 fold by the end of the year. To do this, I'm going to implement a media strategy to share my content with digital, social and broadcast media outlets. I have a number of upcoming social media campaigns with national retailers and I'm working with a video production company to shoot campaigns for major brands.
My TV show, Capital Style Files, is also airing this month. You can watch it on Bell Fibe, TV1. I want to be the expert in chic living for busy moms. Being a mom is often difficult, thankless and under-appreciated. Sometimes a small change, like mastering liquid liner, can make you feel like you're succeeding at life, even when things are crazy. I want to be there to help moms feel better about themselves.
What advice would you have for other entrepreneurs who want to get press but are afraid to reach out?
Once you realize how easy it is to work with the media, you're going to feel dumb for not doing sooner…like I did. Work on your pitch: be concise, be relevant, and explain what the audience will get out of your media involvement. Don't make it about you. It's not about how awesome you are, it's about what the audience will get out of it.
Anything else you want to add when it comes to your business or your media plan/strategy?
I spent the first year of my business at home, by myself, working on my website. It wasn't until I started getting out and meeting other people that my business really took off. Get out there and connect with people as much as you can. Go to conferences. Go to networking events. Tell people who you are and what your business is all about. You'd be surprised where this will lead you. I never thought I'd be working in television, and now it looks like this will be a major component of my business. Don't be afraid to reach out to someone new and say "Hello, I want to work with you."
Want to connect with Katrina Turnbull?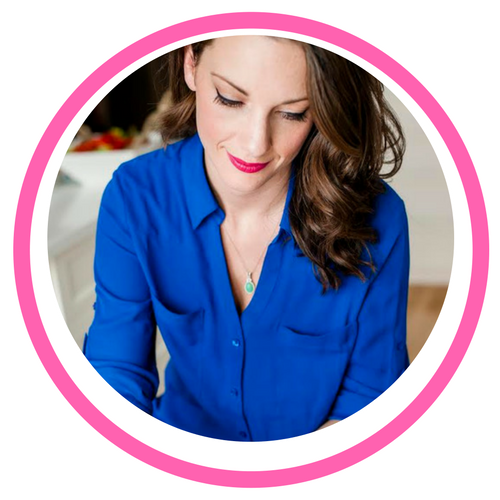 Here is where you can find her
Website: www.ouicestchic.com
Social Handles
Instagram: @ouicestchic
Twitter: @ouicestchic
Facebook: www.facebook.com/ouicestchicblog
YouTube: Katrina Turnbull
Pinterest: @ouicestchic