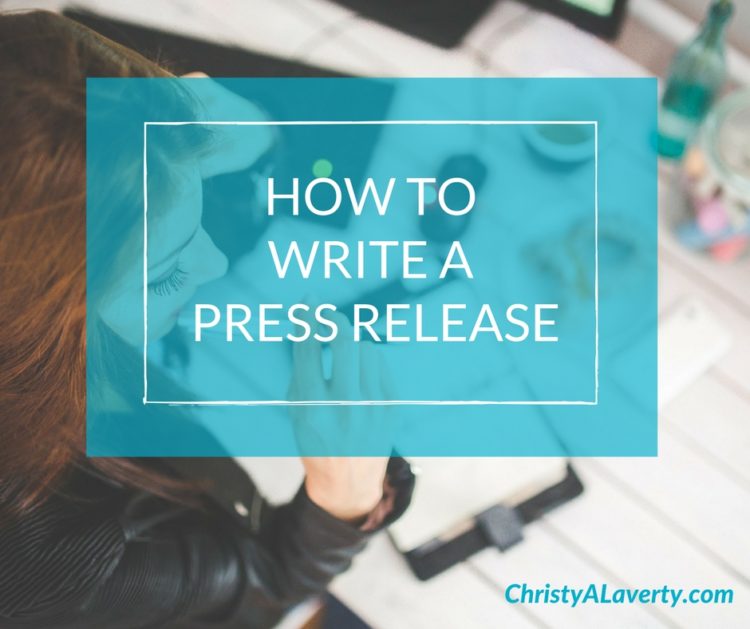 So, what's a press release?
press re·lease
A press release, news release, media release, press statement or video release is a written or recorded communication directed at members of the news media for the purpose of announcing something ostensibly newsworthy.
Really, when it comes to the press release it is really just an announcement of a newsworthy item issued to the media.
What do you want the world to know about your business? Is it newsworthy? Is it an announcement, or statement? Is it something the media, investors, or other key partners would be interested in? Is it something you want your customers or community to know about?
I think you can post a press release to the media, a release distribution service, or just post it on your news or press page on your website. Adding these updates via a press release it a great way to share important information about your company with the public. You can share links to the news via your social channels, like Twitter or LinkedIn.
Of course, another reason to write press releases is to increase searchability and your companies SEO (search engine optimization). You can write with keywords in mind and distribute it through new release distribution services or share it online via social platforms to drive traffic to your website.
A caution about press releases …
I don't think the press release is the best tool to get you media coverage or press specifically. It can help you share your story but I still believe a targeted, well-written email story pitch would serve you better. Of course, sharing a link to the press release in your email pitch is perfectly OK but don't expect media coverage based on your press release alone. Sending a targeted email pitch means you are taking the time to find the right journalists, pitch the right story in a creative way in order to get press. A personal, targeted email story pitch I feel would do a better job of getting press than blasting a press release across a few release distribution services. Journalists are more likely to take notice to a well-written pitch that comes to them personally, right into their inbox.
BUT…I do want you to have some tips so when you do want to write a press release you know how to do it well. I don't think there is a standard, you must write a release this way, template but there are some good rules or guidelines to follow.
How to Write a Press Release
Keep it brief. Clear, concise writing is key when it comes to any content, especially press releases. Keep it brief. Only put in the information that is essential, don't include everything. Just stick to the facts that pertain to the topic, announcement, or statement.
Solid Headline. A solid, clear headline is important so the journalist knows what the release is all about.
Research keywords. If you want to increase SEO through your press release, it's important to place high-ranking words and phrases throughout the document.
At the top of the press release, write "FOR IMMEDIATE RELEASE" and follow that up with your phone number and email address. You need to make it easy for anyone looking at your release to get in touch with you.
Follow the inverted pyramid. This is a tool journalist's use and they are familiar with. You want to put the most important information at the top of the release, in the first sentences of your copy.
Insert quotes. Quotes give the release a bit more meat and also give it a human touch. It also allows the journalist to cite a source without having to do an interview. Make sure the quotes are worthwhile and that they add value to the release. Try to make the quote come from someone notable or significant in the company.
Include a link to your website.  You want them to check out your company right? Of course, you do! Be sure to include a link to your website. I think it is good to post it at the top with your contact information and at the bottom too!
Add a boilerplate about your company. This is a three to four sentence, brief overview of your company/business. Be sure to add that company website link!
It is important to remember a good release is about solid writing. It is also about communicating information about you and your company. Be sure to remember why you are writing the press release. What is the goal of the release? Keep the goal top of mind when you are writing the press release! Be sure to post it on your website, share links via social, even if you decide to post it to a press release distribution service. Check out my list of distribution services.