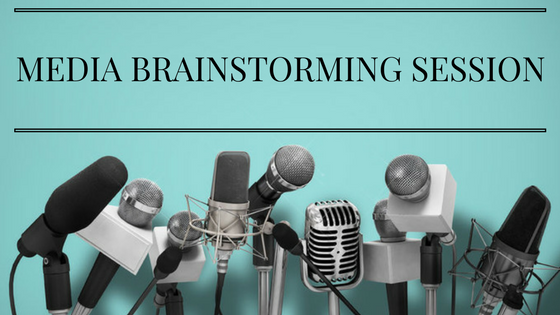 You know you want to do some media but you just don't know where to start.
You want to get a media and PR plan in place but you are not sure you are ready to commit big dollars  $$$$  to it yet.
It's time to brainstorm. Brainstorm with me, a media insider, to help you get a little more clear on what you want and what you need.
Let's start brainstorming together!

Let's flush out some ideas. Just throw it all out there and let's see what sticks.

You get a list of rocking ideas to implement into your media + PR plan

Your media + PR plan comes into focus. You get more focused on what's next!
Let's book a MEDIA BRAINSTORMING SESSION.
60 MINUTE CALL
(via phone, Skype, or Zoom)
Let's get brainstorming together. You take the notes and I bring the media tips, tools, and techniques to help you get clarity.
regular $139.00
---
email me to set up a time to chat!
christy@christyalaverty.com