ARE YOU READY FOR PRESS SUCCESS THIS FALL?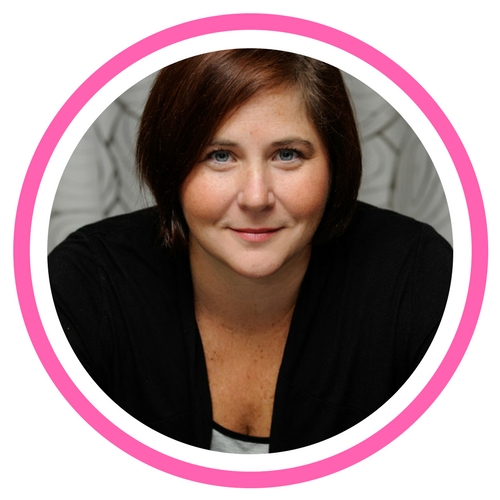 Hi! I am Christy! I am passionate about helping business owners promote who you are and what you do through media and PR. I believe in the power of the media. It can build your business street cred, help you gain that all important know, like and trust factor, and to help you build a bigger customer/client base.
I created  The Press Success Group – a 8-week small group (max 9 members each session) coaching program to help you master your media and PR plan and rock the media.
I want to share all I know about how the media works to help you get press success so you can promote who you are and what you do. I believe everyone has a story to share and that the media and its audience wants to hear what you have to say!
Be seen. Be heard. Get Press Succes!
Group coaching is a great way to work with me and learn what other business owners are experiencing and have the support of other successful entrepreneurs.
Ready to get press success?
During the 8-week group call program you will:
Learn what being in the media can do for you and your business
Get clear on your media and PR plan
Gain insight on how to create the systems to help you gain press     success
Learn you do have a story to share with the media
Be part of a supportive group of entrepreneurs all with the same goal of getting  press
Learn what you need to do to get the media coverage you want.
Get clear on what the media wants and how to deliver it to them
Get One-on-One coaching with me
Learn to use tools, techniques, templates, & resources to help you get press success
Get access to a private Facebook group
You will learn how to get PRESS SUCCESS!
THE PRESS SUCCESS GROUP FALL SEMESTER


Accountability
The group calls will take place on WEDNESDAYS. This session will begin OCTOBER 25 AND end DECEMBER 13. It will run for 8 weeks! Every group call is recorded so you can listen to it again and again.
During our 8-week program, there will be SIX 60-minute group GROUP Zoom calls.  You will set your media and PR intentions and have a whole group of other entrepreneurs waiting for you to act on it and support you along your journey.
One-on-One Coaching 
You get TWO 75-minute one-on-one coaching sessions with me via Zoom.
The first session we will set your goals for the 8-week program so you know what you are working towards.
Group Insight
Working in a group you get to have the insight from the other group members. As we tackle issues, challenges, and stumbling
As we tackle issues, challenges and stumbling blocks the group will be able to back each other up and offer recommendations from their own experiences.
Media Topics & Themes
Each group call we will discuss one specific theme or topic to start off the calls.
It will allow me to share a specific tip, tool, or technique for getting you press success. From there we can tackle the issues of the day, where everyone will have a chance to speak and take the virtual meeting floor.
ARE YOU READY FOR PRESS SUCCESS?
JOIN THE FALL SEMESTER OF THE PRESS SUCCESS GROUP
What you get in the press success group
Six  60-minute group calls over 8-weeks
Two 75-minute one-on-one calls with me during the 8-week program
One 30-minute follow-up accountability call one week after the program ends
Access to a Private Facebook Group to help you make connections, keep you accountable and where you will have access to me regularly
Weekly media and PR themes & topics to provide you with tips, tools, and techniques to help you execute your media plan, like the importance of creating a press/media page and how to use social to get press success
Tools, templates, and resources to help you with your media and PR plan, like my Media Insider Tips: Your Guide to What The Media Wants and my Pitch Package, full of cheat sheets, worksheets, and templates
What people are saying...
"After working with Christy, I had landed my first radio interview within a week! She helped me to see that my ideas could be a good fit and made some amazing suggestions for what and when may be good times to submit stories. I appreciated that she reviewed my pitch before sending it out, and helped it to get a noticed by a radio station. "
Jennifer Lyall, Your Soul Connection
Accountability
It's key. One of the main reasons people say they struggle with pursuing press success is they have a hard time making it a priority. One way to force you to make your media and PR plan a priority is to be accountable. The group will keep you accountable and help you stick to your media and PR goals.
The Group Has Your Back
We all have those moments of uncertainty, unsure of what to pitch, what media to reach out to, or where to go next with your media and PR plan. Being part of a group means you have others in your corner. The group is invested and has your back.
There is also great value in hearing from other entrepreneurs and what they are doing and experiencing when it comes to media and PR. You get to learn by following along the media and PR journey of others.
These will be small group sessions so everyone has time to participate in the group calls. Everyone will have time to share, learn and support others.
What people are saying...
If you are a small or growing business and would like to the next step in reaching a grander audience, I highly recommend connecting with Christy and learning everything you need to know before doing so. Working with the media can be a fantastic step in the right direction for any business. Hiring Christy to get you there is the perfect stepping stone.
Pam Larouche, Co-founder, Restful Parenting
SESSION STARTS OCTOBER 25, 2017
What you get...
SIX  60-minute group calls 
TWO 75-minute one-on-one calls with me
One follow-up 30-minute accountability call one week after the program ends
Access to a Private Facebook Group
Weekly media and PR themes & topics to provide you with tips, tools, and techniques

Cheat sheets, worksheets, and templates

Everything you need to kick-start your Media & PR plan
JOIN THE PRESS SUCCESS GROUP
FALL SEMESTER
$350 Cdn
Email me and let's get working together to get you
PRESS SUCCESS