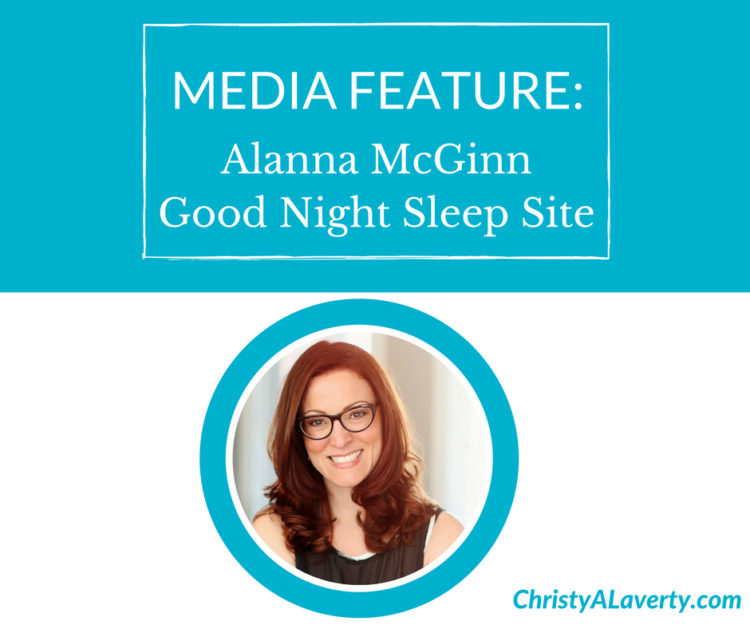 This month I have the pleasure of featuring a friend. Alanna McGinn is the owner of Good Night Sleep Site and she has some seriously great media moments under her belt. She is sharing some fantastic experience and knowledge with us here.
Tell us a bit about you and your business
AM: I am a mom of 3 (1+twins!) and I launched Good Night Sleep Site in 2012. Good Night Sleep Site is a family sleep practice where we coach and educate babies to adults get the healthy sleep they need. We work with families through online sleep support and are a leader digital sleep resource for families worldwide.
What made you start your own business?
AM: I have always had the desire to run my own business. That entrepreneurial drive runs in my family. It was finding something that I was passionate about that was the tricky part. Thankfully once I had my eldest and sleep deprivation kicked in, the passion for sleep and sleep education was born. I was forever talking to parents about their sleep issues and helping them day-to-day but it wasn't until I was pregnant with the twins I realized I wanted to start a business in helping families sleep better. Good Night was born around the same time the twins were.
I had finally found something I loved, was really great at, and could do from home. It was a no-brainer. I have flexibility for my family. I wanted to be able to stay home with my kids, pick them up from the bus stop, but also bring in a second income and put my stamp on something. Running my own business allows me to have the best of both worlds. It's a struggle at times but for the most part it's pretty great. It's also really amazing to see something you've created grow into a viable business.
Tell us about your media experience…where have you been featured?
AM: I have been very fortunate in my media experience. I have written and have been featured in major publications like Today's Parent, Prevention Magazine, InStyle, Elle, Yummy Mummy Club, and Huffington Post. I have appeared as a Sleep Expert on The Marilyn Denis Show, The Goods, Your Morning, The Shopping Channel, and multiple radio stations.
How did it come about? Did you pitch or did the media get in touch with you?
AM: When I first started I pitched different publications and media outlets but what helped me the most was getting out and going to different networking events or meet-ups and making connections outside of social media. Meeting people face-to-face and creating relationships opened up a lot of doors for me. It was scary! Walking into a room where you know no one is terrifying but was so worth it.
What was your biggest challenge when it came to reaching out for press? 
AM: The biggest challenge was knowing what to pitch and when to pitch it. Going to different events and attending many workshops allowed me to get in front of editors and producers to find out what they were looking for and how to connect with them. It took time to figure it out and I still am! But educating myself on media and how to work with it definitely helped land me some of my exposure and also gave me the confidence to contact more.
Why do you think media attention/press is important for you and your business?
AM: I think the exposure that I've received has helped spread the word about the services that Good Night Sleep Site offers. We tend to see a spike in inquiries and sales after a popular post or TV or radio segment. I also find it makes me a better sleep consultant. I educate myself and add to my skills toolbox when I research for different articles or segments.
What is next in your media and PR plan?
AM: Just to continue to reach out and share my message of sleep health the best way I can. I'm enjoying strengthening the media relationships that I have and strive to deliver valuable content for their audience.
What is next for your business?
AM: This is a big year for Good Night. This is a year of growth and making new connections. Good Night Sleep Site continues to grow our global consultant team so that we can help more and more children and families. I'm really excited to launch and grow our adult division and corporate sleep wellness workshops. Good Night Sleep Site is becoming a leader in sleep resources and consulting and soon we will be launching The Good Night Sleep Cleanse – our first adult sleep program.
What advice would you have for other entrepreneurs who want to get press but are afraid to reach out?
AM: Don't be afraid! I've never had a problem knocking on doors. What's the worst that can happen? They say no? That's okay. You just knock on the next one. Trust your value.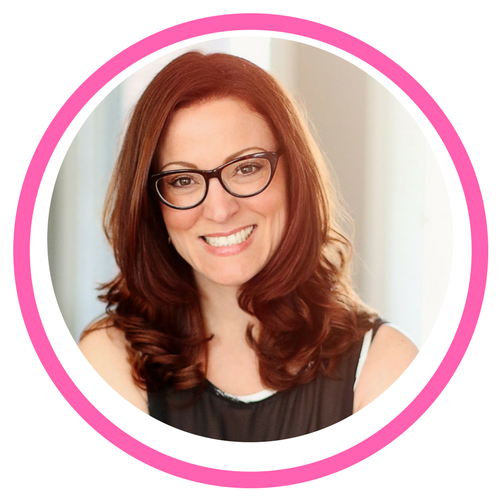 Where you can find Alanna McGinn
Website: www.goodnightsleepsite.com
Social Handles
Facebook: https://www.facebook.com/GoodNightSleepSite/notifications/
Twitter: https://twitter.com/GNSleepSite
Instagram: https://www.instagram.com/gnsleepsite/
YouTube: https://www.youtube.com/user/GoodNightSleepInc