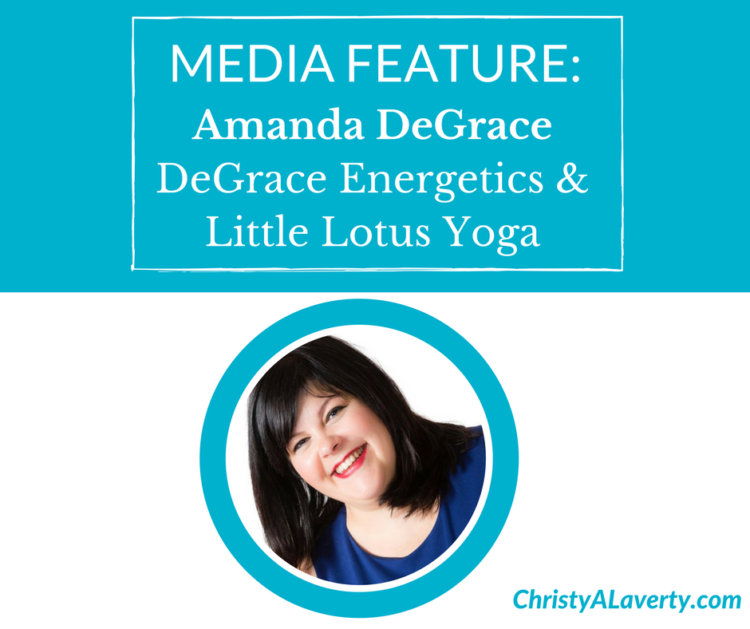 Catch all of Amanda DeGrace's contacts and social handles at the bottom of the post! 
Tell us a bit about you and your business
I have been an entrepreneur my whole life! 18 years ago I founded DeGrace Energetics, which started off as a company offering day camps, swim programs, lifeguard training and first aid courses. This evolved over time but always staying in the wellness and leisure field. Fourteen years ago I founded Little Lotus Yoga, a program that ran under the DeGrace Energetics umbrella and serviced the Prenatal, Postnatal and Kids Yoga population. Our Little Lotus Yoga programs are a staple in the Ottawa community and we now offer teacher training in Ottawa, Montreal, Kingston, Peterborough, and Toronto. Spending many years touring Canada as part of the CALA and CanFit Pro presenter circuit I had the opportunity to meet many wonderful entrepreneurs who had a strong interest in the wellness field but struggled to have the business of their dreams come alive. I started offering business related workshops at conferences and events and it took off into small group and individual business coaching and strategy sessions.
I absolutely love now balancing my weeks between being in my own business and helping other business owners create the business of their dreams.
What made you start your own business?
I have always been an entrepreneur and was born into a family of entrepreneurs. I loved the idea of having a flexibility work schedule. Seeing my ideas come to life have been absolutely magical. I get to work from home most of the time and have been able to be there for all 3 of my children as they grow up (they are ages 2, 5, 6). I can take time off for extra vacations, school trips and so much more.
Tell us about your media experience…where have you been featured?
I have also I have been featured over 15 times on CTV Ottawa Morning Live, on TVO Kids, Global National, Rogers Daytime Ottawa and featured in Today's Parent and Canadian Family. Upcoming I have segments on Breakfast Television Montreal and Global News Montreal. I have also written articles for the Huffington Post and YSF magazine.
How did it come about? Did you pitch or did the media get in touch with you?
The first few times I was asked by the media due to the connections and relationships I had created through Twitter. Canadian Family, Today's Parent, and TVO Kids were all nurtured relationships that grew over time to being asked for interviews and features. I had also nurtured relationships with our local media and reached out with some segment ideas. Because of the positive relationship, I had already created with them we had the know, like and trust factor so I think that is what made it a bit easier to move forward together. Over the years there have been times when I continue to pitch the media with segment ideas. Always offering a few choices/ ideas and staying current with what is happening in my industry and the world. Due to these nurtured relationships many times now the media also contacts me for segments they need covered.
What was your biggest challenge when it came to reaching out for press?
Thankfully I don't feel I have had many big challenges. I think the biggest thing for most of us as busy business owners is finding the time to nurture relationships. But the truth is that if you don't take the time to nurture those relationships you can't just expect to get features. You have to "date" first. You can't just jump into bed!
Why do you think media attention/press is important?
Media attention and press can help build recognition and credibility for your business. It also gives your target audience another opportunity to get to know you, see the value you offer and understand your business more.
What is next in your media and PR plan?
As we take our Teacher Training programs across Canada the plan is to create relationships and work with the media in those different target areas. We will also continue to grow our relationships with the media we have already worked with and continue to be seen as their "go to experts"
What is next for your business?
We are growing our Little Lotus team nationally and I can't wait to be offering Yoga Teacher Training programs all across Canada and the US. I will also continue to offer a few hours a week in my schedule to other business owners in the Wellness Industry who are ready to commit and make changes in their life and business.
What advice would you have for other entrepreneurs who want to get press but are afraid to reach out?
When we reach out into that zone that makes us a little uncomfortable, a little vulnerable, that is where the magic can happen. If you want it bad enough you will find a way to make it happen. Sometimes we think we can't have something but we are actually standing in our own way to make it happen.
Where to find Amanda DeGrace
Little Lotus Yoga
Owner & Founder of Little Lotus Yoga www.littlelotusyoga.ca
Facebook:
www.facebook.com/LittleLotusYoga
Twitter:
www.twitter.com/LittleLotusYoga
Instagram:
www.instagram.com/LittleLotusYoga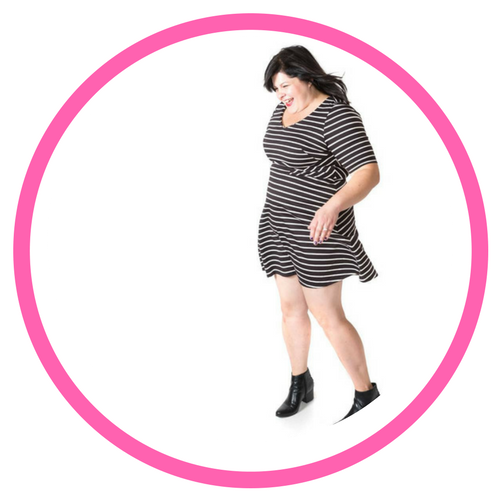 DeGrace Energetics
Owner & Founder of DeGrace Energetics www.degraceenergetics.com

Facebook:
www.facebook.com/DeGraceEnergetics
Twitter:
Instagram:
www.instagram.com/DeGraceEnergetics
Have an idea or suggestion for a media feature? Have an entrepreneur in mind who is rocking the media you would like to see featured here? Are you a media rock star who would like to be featured? Let me know!