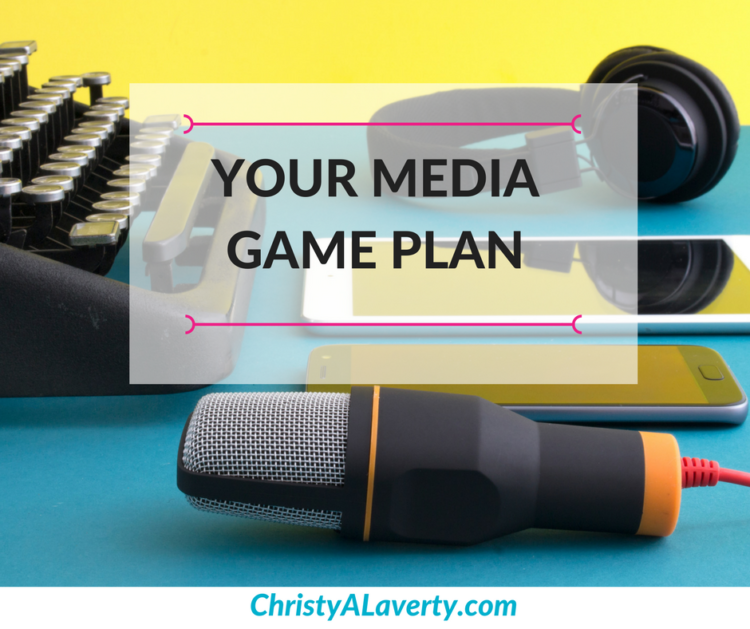 When it comes to your Media + PR game plan it is important to think about it from all areas. In order to make sure you are covering all your basis let's review some of the important areas of your plan.
OWNED MEDIA
This is the part of your plan where you can control the message! When we talk about your own content and anything that helps you share who you are and what you do with your community. So let's talk about your website and your blog. Any area of your profile where you own the real estate and control the message.
SHARED MEDIA
This is anything you are sharing with your community! So think about your social media handles for this one. What are you sharing on your Twitter handles, Facebook page, Instagram, Pinterest, LinkedIn, Snapchat, Periscope handle. This is all your content from your owned media that you are sharing with the world. Again, this is also very much an owned media too! You own this real estate, the difference here is that while you control the message you are sending out you can not control the interaction!
EARNED MEDIA
This is all the media you get or earn on your own or from your PR rep. Think about all those pitches you send out to producers, editors and reporters and all the media appearances you get from those efforts. You are earning it!
PAID MEDIA 
Sometimes there are opportunities to pay to have your product/service placed on a show, not something I think is a must do! If you are targeting your pitches to the media, I believe you can get all you need from earned media! What you can also consider paid media is things like Facebook ads and the like!
So, now that you have a better understanding of the areas of your media game plan you can figure out where you need to spend your time and where you need to step up your game a bit!
There is no doubt getting your face, name, and business in front of a television audience is beneficial. You get a chance to share your awesome knowledge in a real authentic way with a larger community. It is all about getting visible in a big way. Getting press, publicity, and media mentions allow you to build your know, like, and trust factor with a community of potential customers, gain serious business and media street credibility, and get a third party endorsement!
Now, not sure what you need to do to get started?
I have the answers to your media questions.
It is 3.5 hours of training and discussion. It is virtual so you can join me from anywhere. We will cover why you need a media plan, how to DIY that plan, how important Twitter is to your overall media and PR plan, and I will offer up a plan to get access to some low hanging media fruit!
Join the workshop Friday, October 27 from 10 am to 1:30 pm Eastern!
Tickets are only $60 Canadian! All ticket holders get a recorded replay of the workshop!
https://www.eventbrite.com/e/media-101-the-basics-of-your-media-plan-virtual-workshop-tickets-38792717061
SEE YOU THERE!